---
10 Best Chatbot Apps powered by AI
In 2012, an article published on Gizmodo stated that the best chatbot in the world is awful. Last year, Forbes published an article titled "Chatbots Will Be Your New Best Friend." This dramatic change in attitude toward chatbot apps wouldn't be possible if it weren't for the recent major advancements in artificial intelligence, machine learning, and big data analytics — the combination of which drives innovation across every industry.
Modern AI chatbots come in a variety of forms, from stand-alone mobile apps to messaging apps integrated into social networks, and their use varies widely. Christie Pitts, Head of Operations at Backstage Capital, thinks that "Chatbots represent a new trend in how people access information, make decisions, and communicate."
Selecting best chatbots is a daunting task. The chatbot app landscape is constantly changing, growing larger and larger every day. Facebook Messenger already contains more than 30,000 bots, and other popular instant messaging applications are not far behind. Still, there already are several bots that have managed to established themselves as the best chatbots available. We have selected top 10 best AI chatbot apps that are most promising, making sure to include something for everyone. Here they are in no particular order: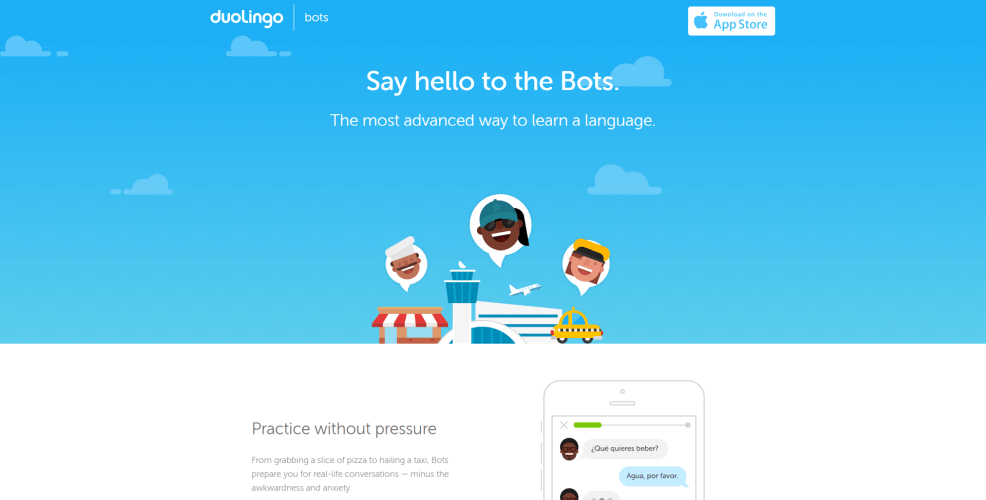 Duolingo is an incredibly popular language learning platform and service which has helped millions of users from around the world learn new languages and connect with other people. They've recently hopped on the bot bandwagon by releasing several virtual language tutors created to help learners practice without pressure. Duolingo bots improve over time as users chat with them. Right now, they are far from some of the best AI available but give them some time, and they will likely get there.
Everyone who has ever tried to follow an exercise plan knows how painful it can be to track down all the sets, reps, weights, and exercises. The old-school method involves pen and paper coupled with some math, and the new-school method involves GymBot, a Facebook Messenger bot that tracks your training efforts.To use this bot, you simply open the Messenger app, send GymBot a message with your training statistics, and it will maintain a personalized training journal for you.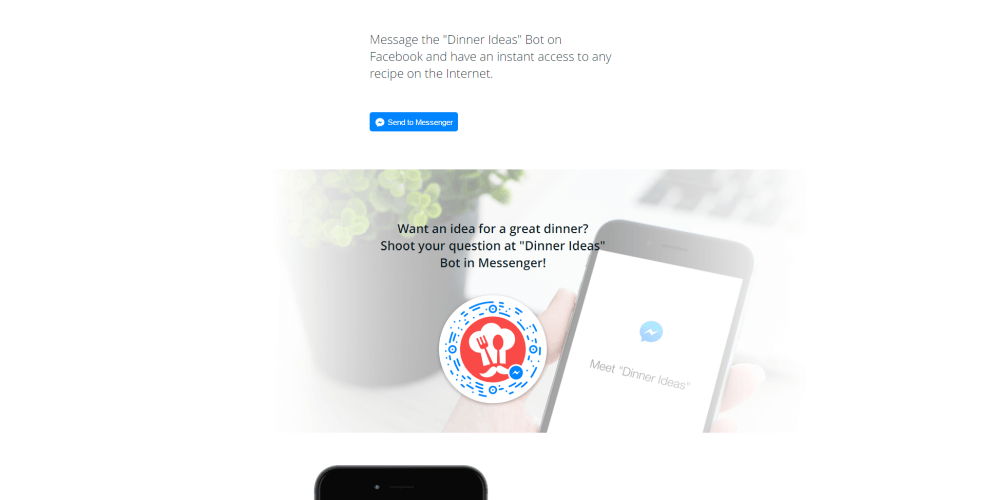 Our modern lifestyle makes it difficult to cook healthy meals regularly. Most people either eat packaged, frozen food or order cheap fast-food meals. Fortunately, there's a chatbot for Facebook Messenger that can suggest the perfect recipe for you. To use this bot, you simply tell it at least one grocery item, and it will take care of the rest for you. Chatting with what's essentially an infinitely large online recipe book is not only fun but also incredibly useful.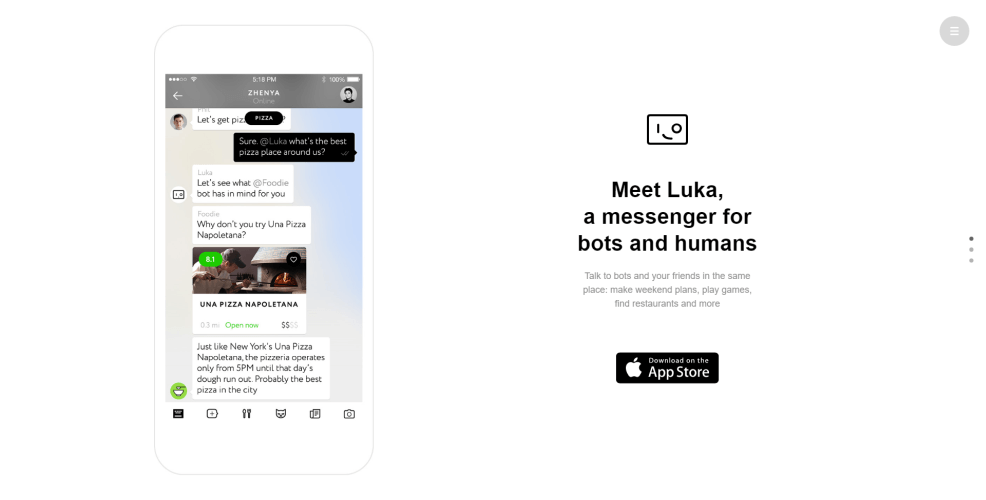 Luka is one of the best chatbot apps simply because of how accessible it is. Anyone can download it from App Store and use it to plan weekends and dinners with friends, stay up to date with the news, play games and quizzes, view personalized recommendations on the map, and more.
The San Francisco-based developers have secured almost $5 million in 2 funding rounds from 5 investors. They use their funds to add more functionality to Luka, making it better with every release.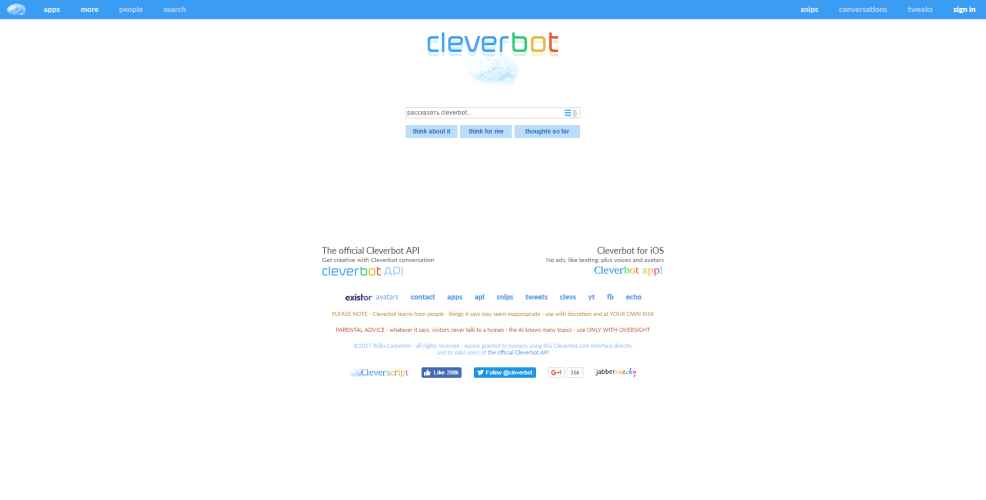 What could be a better way how to start this list than with the best AI chat bot when it comes to having conversations with humans. Cleverbot came very close to passing the Turing Test at the Techniche 2011 festival, with only a few percent difference when compared to people.
The man behind this chat bot app is British scientist Rollo Carpenter. According to the most recent estimation, Cleverbot held over 200 million conversations. The bot uses each conversation to learn more and improve its responses. It can be accessed through the web interface or downloaded as an iOS, Android, and Windows Phone mobile app.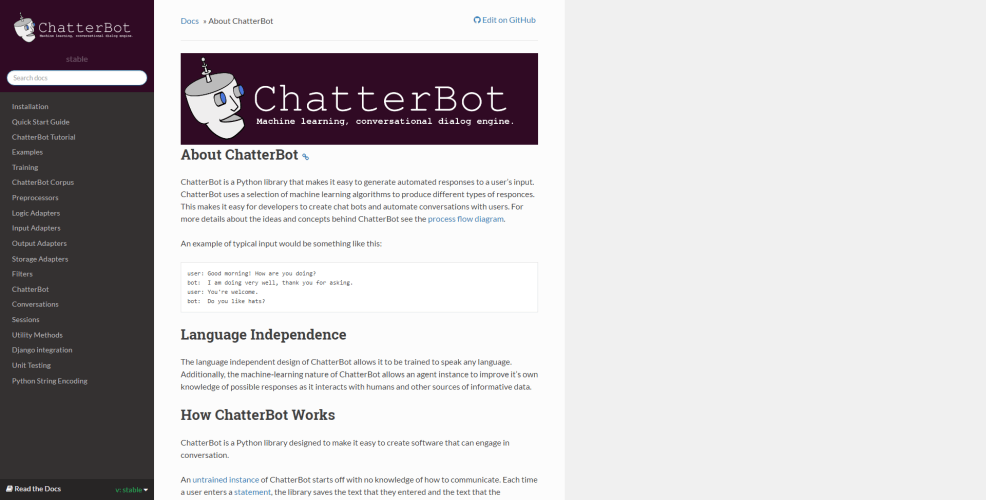 Used to generate automated responses to a user's input, the ChatterBot app contains a Python library that makes it very easy for developers to create their own chat bot apps. AI apps created using ChatterBox can be trained to speak any language. They naturally improve over time without any coding or patching.
What's so great about ChatterBot, especially compared to many other libraries for AI apps, is how extensive and easy-to-understand the online guide is. Even relatively inexperienced developers can quickly learn how to create intelligent chatbots that are virtually indistinguishable to real humans.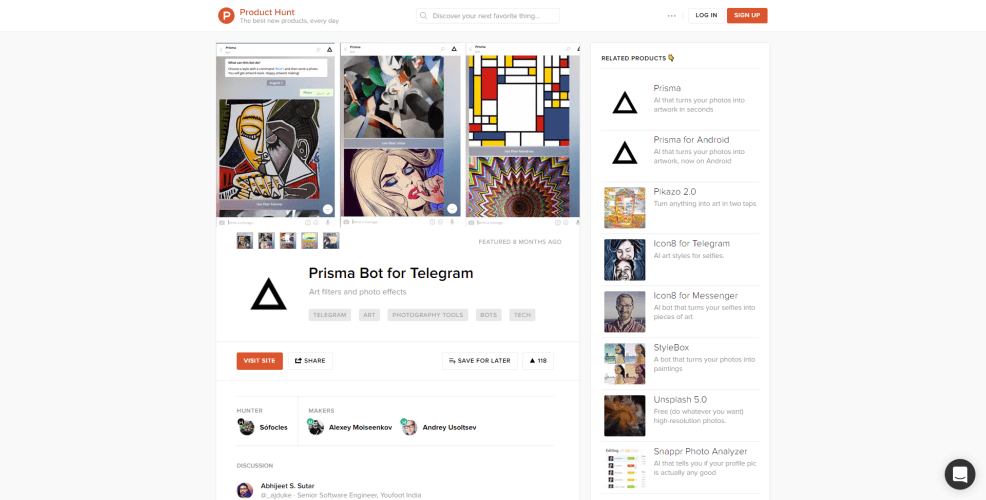 Prisma has earned its place among the best chatbot apps because it puts the fun back into digital photography. This bot offers a sizable selection of beautiful photo filters which you can apply just by sending your pictures to the bot via Telegram and telling it what to do. The bot is also available as a smartphone app. The app adds a useful preview feature which lets you see multiple filters at the same time.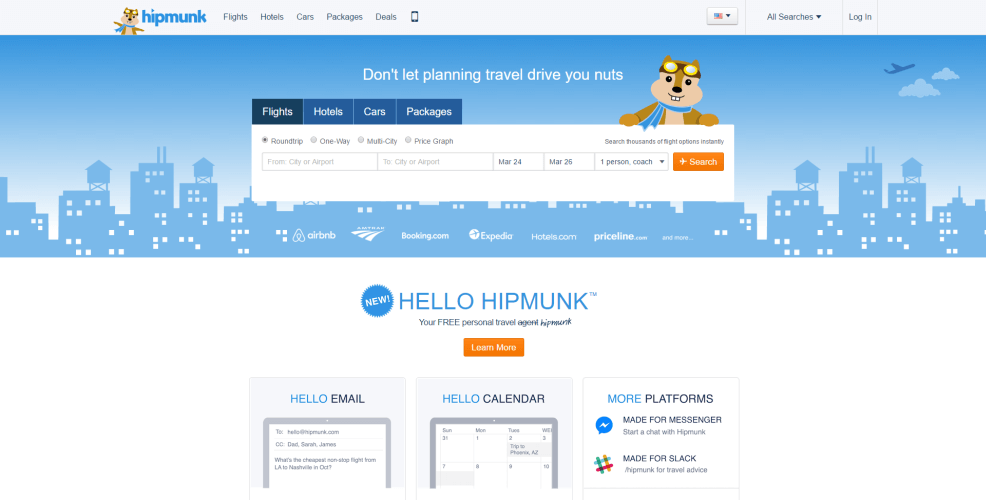 Founded in 2010 by Adam Goldstein and Steve Huffman, Hipmunk is an online travel company headquartered in San Francisco. The company has managed to keep up changing times by embracing technological innovation. Its AI-powered chat bot assistants from Facebook Messenger, Slack, and recently Skype are excellent examples of Hipmunk's love for technology.
Hipmunk bots allow users to ask questions like "when is the best time to go to New York from New Jersey?" or "what is the cheapest hotel in San Francisco?" Because Hipmunk works even in group chats, users can easily plan family trips together without leaving the chat room.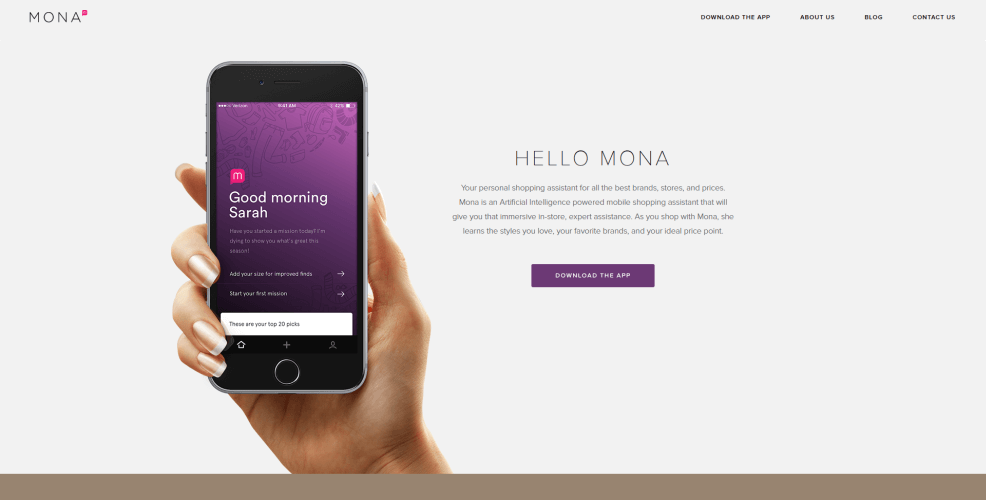 Given that Mona is one of the most popular personal shopping assistant bots out there, it probably won't surprise you to learn that it was developed by former Amazon employees. As explained by Tech Crunch, "Mona takes things a step further with a feature it calls 'Missions.' This has it scouring online stores for products that meet a particular set of criteria, based on product type, style, price, and more."
The bot currently works with over 300 retailers and their number is steadily growing larger. What's more, Mona features top 20 best promotions and discounts every day. That way, you can save a lot of money on your favorite brands.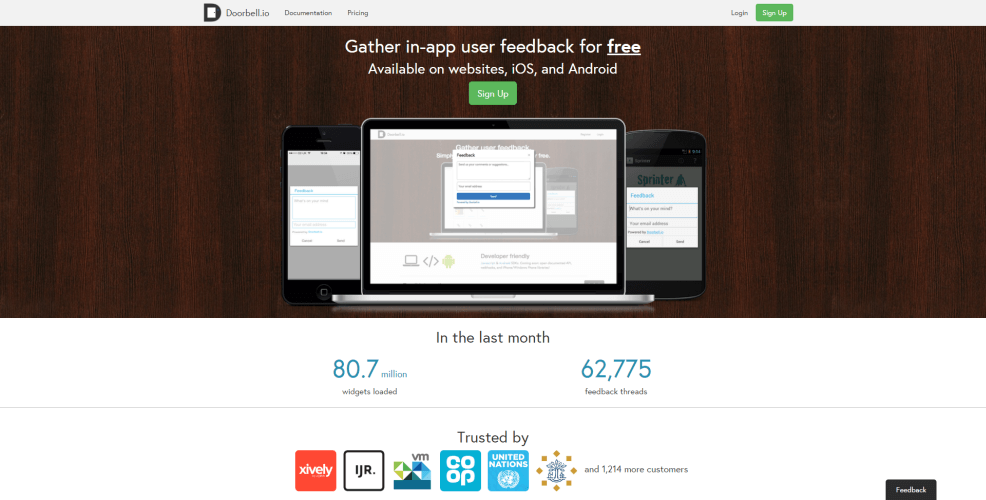 Trusted by United Nations, Xively, VMware, and over 1,000 more customers, Doorbell is perhaps the most popular bot for gathering in-app user feedback. It's built using modern technologies and state-of-the-art artificial intelligence and machine learning algorithms. It integrated with most popular Project Management Systems or Issue Trackers and is fully customizable. Bots like Doorbell are changing the way developers and companies receive customer feedback, giving everyone better apps and services.
Let's create the next best chatbot — we would be glad to hear from you.